Cosmetic Services
Asclera (polidocanol) injection
Asclera is prescription medicine that is used for sclerotherapy to treat spider veins and uncomplicated small varicose veins.


Filler
BELOTERO Balance® for the correction of moderate-to-severe facial wrinkles and folds. BELOTERO Balance® filler is a hyaluronic acid-based cohesive gel dermal filler designed to deliver natural-looking results with little recovery time.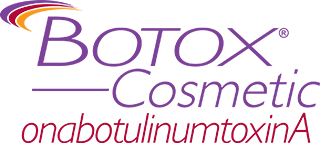 Botox® has revolutionized the way physicians treat dynamic wrinkles and has now replaced many of the more traditional surgical approaches to facial aging. It is an extremely safe treatment, and in the right hands can produce beautiful, natural appearing results. It is also now used for the treatment of hyperhidrosis (extensive sweating of the axilla, hands, and feet) as well as headaches.


Cosmetic Treatment
Chemical peeling is the "tried and true" anti-aging procedure. It involves the application of a chemical exfoliant to remove brown spots, superficial lesions, and improve the texture of skin and provides the greatest benefit for the least risk compared to other procedures that strive to reverse the effects of aging. Various intensities of chemical peels are available that offer a wide range of results which can be customized to fit your needs or cosmetic desires. For full details on the options available, schedule a consultation today!
More information

Clear and Brilliant
Clear and Brilliant is for all skin types and is effective on improving skin tone and texture, dull skin to give more natural radiance and smoothness and minimizing the appearance of pore size for a smoother look.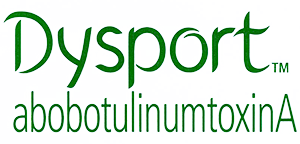 Botox
Prescription Dysport® is an injection used to temporarily improve the look of your moderate to severe frown lines without changing the look of your whole face.
Visit Dysport website


Filler
Juvéderm® XC is the smooth gel filler that Dr. Campbell uses to instantly smooth away wrinkles around your mouth and nose. With just one treatment, you'll get smooth and natural-looking results that last up to a year.
View Juvéderm testimonials
More information

Laser Treatment
The Laser Genesis procedure utilizes non-invasive laser technology to safely, discretely and effectively treat fine-line wrinkles, diffuse and excessive redness and help manage large pores, uneven skin texture, and scars. You can expect to see subtle yet consistent results after each treatment, without unwanted side effects such as bruising or excessive skin irritation. Treatments can be performed in a relaxed, comfortable manner without the use of topical anesthetics or gel.
Contact us for a consultation!
Visit website


Laser Treatment
The Lime Light Facial is a new, non-invasive approach to skin rejuvenation using Cutera's Limelight. The procedure offers the advantage of improving skin tone and surface imperfections associated with aging and photo damage.
Visit website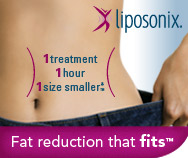 Liposonix is effective on smoothing the contours of the body. This treatment targets the stubborn fat around your waistline (the abdomen and "love handles"). Results are noticeable after just one treatment, with an average of one-inch (2.5 cm) circumferential waistline reduction, which typically means one dress or pants size. Liposonix can eliminate fat, giving a slimmer trimmer look.
Visit website


Laser Treatment
The ProWave hair removal system delivers a specially tailored light source for permanent hair reduction. Graves Derma Care PC now uses Cutera's newest hair removal innovation that provides treatment for a wide range of skin types. An additional patient benefit is the ability of the hand piece to treat large areas such as women's legs and men's backs - quickly and safely.
Visit website


Filler
Radiesse® is made from calcium hydroxylapatite and is a long-lasting filler. It is useful for more significant facial contouring and deep wrinkles. It may last from 12-18 months. It is useful for correcting the nasolabial folds as well as non-invasive rhinoplasty (nasal contouring).
Visit Radiesse website


Filler
Restylane® can be used individually to add volume and fullness to the skin to correct moderate to severe facial wrinkles and folds, such as the lines from your nose to the corners of your mouth (nasolabial folds).
Visit Restylane website



Cosmetic Treatment
Superficial veins, or "spider veins", on the legs, chest, and hands are small dilated surface veins that may be pink, red, or purple. These veins may be hereditary or they may appear after pregnancy, trauma, oral contraceptive or hormone replacement therapy. Sclerotherapy involves the injection of a "sclerosing agent" such as glycerin into the dilated vessels which pushes the blood out of the vein and causes the vein walls to swell and close. This results in a lightened color of the vein or, in many cases, disappearance of the vein entirely. The injection is relatively painless due to the very small size of the needle and shallow nature of the veins.